I know I say this practically every post, but where does the time go? A week has passed yet again since I blogged. I never intend for it to be a week. However this time I feel I can pass the blame onto someone else. It's this man's fault -
I'm sorry, gratuitous I know, but Rafa Nadal has forcibly stopped me from moving away from my TV set, playing the most stunning tennis I've ever seen. I always love Wimbledon, but this year was a particularly wonderful year. I did get plenty of knitting done though, and even more sewing up, lots and lots of sewing up and finishing. I know this isn't many knitters favourite way of spending time, but I really enjoy it. Its probably the dress maker in me, but I love turning unfinished knitted shapes into complete garments. Most of what I've been doing is for knitonthenet which should hopefully be 'live' at the end of the weekend.
This month's giveaway isn't quite as up to the minute as the last but it is a lovely book nonetheless. Its Loop D Loop Crochet by Teva Durham.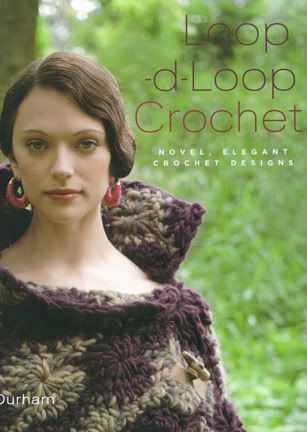 I bought two of these, one for me and one for a friend and she had already bought herself it! And of course, I forgot to send it back and is now waiting for a good home. It hasn't even been looked through as I use my other copy so is definately as good as new. Even if you're not a crocheter I think its an inspiring book. This is one of my favourites.
All you need to do is leave a comment on the blog before next Tuesday night and I will pick the winner at random.
Finally, my copy of Vogue arrived in the post this week, and there is a gorgeous photoshoot of Agnes Deynes as a 'northern lass' showing some scrummy knitwear for the autumn. This one's my favourite, probably because of the pig, but I've been told that even if I make the cardigan I won't get the pig!
Love the Desperately Seeking Susan styling as well. Reminds me of my youth!! I never managed the eyebrows though.
for now
Ruby xx