The panic has passed for now. 95% of pressies bought, food shopping organised, menus planned, visits/visitors arranged. Just got wrapping, tidying, cooking, cleaning to do, last minute bits to buy, but its getting there.
I had what felt like an early christmas present yesterday, spending over 3 hours at the hairdressers (with the length and amount of my hair this is quite normal)during WORK time, feeling completely relaxed and getting the time whilst under driers to re-read one of my all time favourite books.
Chronicle of a Death Foretold by Gabriel Garcia Marquez
<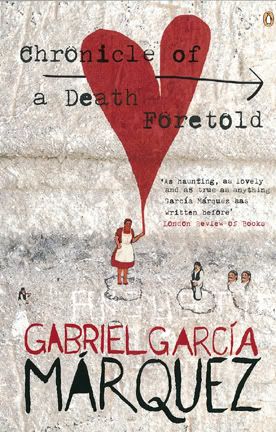 It is 122 pages of fabulousness, pulling you in from the first brilliant opening line:
"On the day they were going to kill him, Santiago Nasar got up at five-thirty...."
What could be better? It gets you by the throat, drags you in and doesn't let go until the end. What a way to spend a few hours on a gloomy winters afternoon with all the rush and fever of christmas going on round you but being so absorbed in this other world that you noticed none of it. (Deep satisfied sigh)
I also received in the post a little christmas pressie to myself:- the latest two issues of
Rebecca
magazines.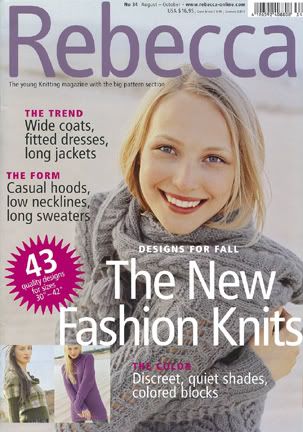 Number 34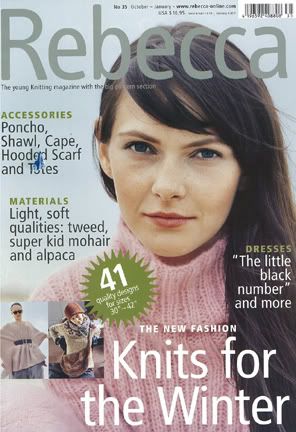 and Number 35
There are some lovely designs in both magazines. I would say out of the two, No 35 is my favourite, with so many candidates for knitting I couldn't pick out one design alone.
These are just some of the great designs. Rebecca have all the images available to preview on their site, starting
here
I really love the first two on the left on the top row and the grey dress and wrap on the second row.
I ordered the magazines from
RKM wools
in Shrewsbury. You have to ring as they're not available from their online shop, but I ordered Friday and received them Monday, which at this time of year is even more impressive.
I'm going to try and fit in a final blog before festivities start with my WIP/UFO list and photos but if not, or you don't return before, I hope everyone has a Happy Holiday
for now
Ruby xxx