Sorry for the gratuitous misquoting of song lyrics but as it is my birthday I am going to take a bit of time out to sew. I have a number of knitting projects on the go, and they are all 'getting there' but I just thought an hour or two today cutting out the pattern and making fit adjustments wouldn't be the end of the world (Listen to that guilt!). So I found a different pattern in my stash to use with the barefoot roses fabric and it is this New Look pattern (no 6587)
I am going to do version C without the ribbon trims at the bottom. The cap sleeves and collar will be in the contrast pink spotted material. If I have enough of the spotted fabric I may try to make a length to insert in the skirt near to the bottom but I don't really know if I have enough. I will cut the sleeves and collar first to see. Here's the two fabrics together again.
I'm going to have to adjust the waist length as waists are always in the wrong position on me so I'll take some photos as I do it to share later.
I got a lovely bouquet of flowers off my beloved which show our chosen kitchen colours really well.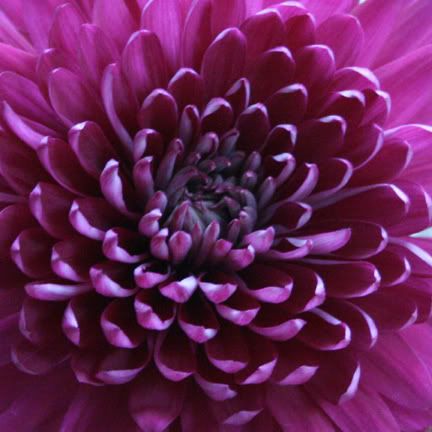 This is the purple by itself, which will be the colour of the doors.
and here it is with green as a supporting colour. The shade of green isn't right but it does illustrate really well how they will work together. This is the tile that I'm hoping to use.
Its from
Fired Earth
from their French Glaze range called Haute Provence. This is green 152 and there's also green 21 which is very similar, so I've sent for a sample of each to see which is the right one. They're not cheap and I'm adding birthday money to my kitchen fund to get enough together for them. Saying that we're only using them in moderation and at the same time they are so important to the finished look of the kitchen that it will be worth it.
I'm off to tea at my parent's tonight, mum is making us a roast dinner with lots of roast potatoes and I hope (if you're reading this mum) an enormous pile of carrot and turnip.
In the meantime, I'm off to try and find our stepladder so I can search my buttons for the right ones to go with my dress.
Have a lovely day
for now
Ruby xxx
P.s. edited FOUR times for spelling mistakes. Disgraceful.