On Thursday my daughter went to her 'high school prom' before officially leaving school on Friday. She still has to attend school for revision and exams but to all intents and purposes she is no longer a school girl. Come September she will be at college. I look at her and I am so proud and so grateful.
Her birthday is on the 4th August but she shouldn't have been born until mid October. I developed pre-eclampsia (toximia) in my 28th week and an emergency caesarian had to be performed for there to be any hope of either of us surviving. My kidneys had failed and I was in a dangerous state.
Shortly after 9pm she was born. She weighted a little over 2LBS and her lungs wouldn't work as her body hadn't yet produced amniotic fluid around them so when she tried to breath her lungs stuck together. The doctors fought for 24 hours to keep her alive. We were fortunate to live in a health region which had access at that time to an artificial lung fluid which could be injected. (At that time not all areas did, so it was luck of the draw). I didn't see my baby for nearly three days as I was in intensive care myself and the first time I did she was bundled inside a mobile incubator with a little yellow handknitted bonnet on and I could only just about see her face. She was on her way to a special care unit at another hospital in Liverpool - it was nearly two weeks before I got to hold my baby for the first time. She has been a fighter since that first day and is an incredibly strong character (with a weak chest admittedly) and I am so, so proud of her and who she has become.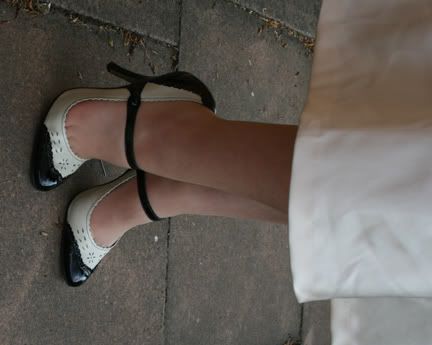 And she has great taste in shoes!
love Ruby xxx