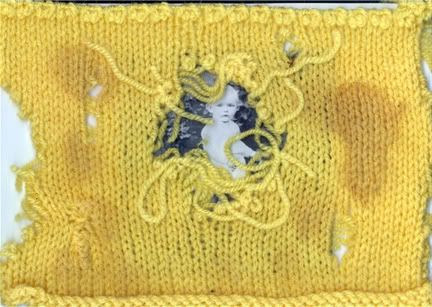 I think a lovely way to preserve the last remnants of a cherished
handknitted garment and to show it in its original form.
I have a fairisle tank of my daughter' from when she was three -
she has just turned 15 (my baby, how has it happened?)
- and several photos of her in it. I think I shall create
some sort of collage with them all for her to keep. More on this
shortly. I shall go back to the attic for a photo hunt.
for now
Ruby xx